Close your eyes and imagine a perfect men's weekend: you're standing in the middle of the Old Town, it's getting dark. Gentle lights seeps from the windows of the tenements, crowds of people stroll along the alleys and fade away into one of the many basements filled with music and fun. Music and bustle comes from everywhere, you follow the sound, sink into the night life of the city, whose heart is beating harder and harder - and this is just the beginning, the script of tonight depends on you.
Krakow has a lot to offer to party people - on the Main Square you will find hundreds of pubs with dance floors, live music, elegant clubs and many interesting cultural events. In summer, it is worth visiting one of the open air cinemas or having a drink at the Vistulan boulevards. If you are in Krakow, you must visit Kazimierz Jewish quarter - a magical place, full of winding streets, monuments and unusual souvenir shops, where you can buy extraordinary things: handmade stuff, antiques, books or vinyls. This is a district of artists, tolerant and filled with a unique atmosphere. During the day Kazimierz is quiet and peaceful: you will find here a relax and rest from the city hustle. But at night Kazimierz is bursting with life in a special way, you just can't miss it! In Krakow you can also try food from all over the world - apart from regional restaurants and milk bars you will find flavors of Italian, Thai, Chinese or Japanese cuisine. You need to try local dishes especially dumplings and potato pancakes!
If you want to feel the adrenaline and spend time actively, you are in the right place. It's your weekend, use this time well. What can happen? Just imagine: You're holding the most-known and deadliest rifle in the world. It's AK-47, Kalashnikov. Rifle, which revolutionized the military not only in Russia but all over the world: therefore it appears on the national flags of seven countries. It's an automatic rifle, relatively light and reliable. An estimated quarter of a million people dies by bullets from Kalashnikovs every single year. In Krakow, you can safely use Kalashnikov in the firing range. After training with an instructor you get a Kalashnikov and a shield. You raise rifle up, your left hand holds the barrel firmly, the right hand grabs the hilt. Just gently touch the trigger and aim at the target! For the gun enthusiast there are more attractions here: battle with airsoft gun, archery, clay pigeon shooting, paintball and even axe throwing.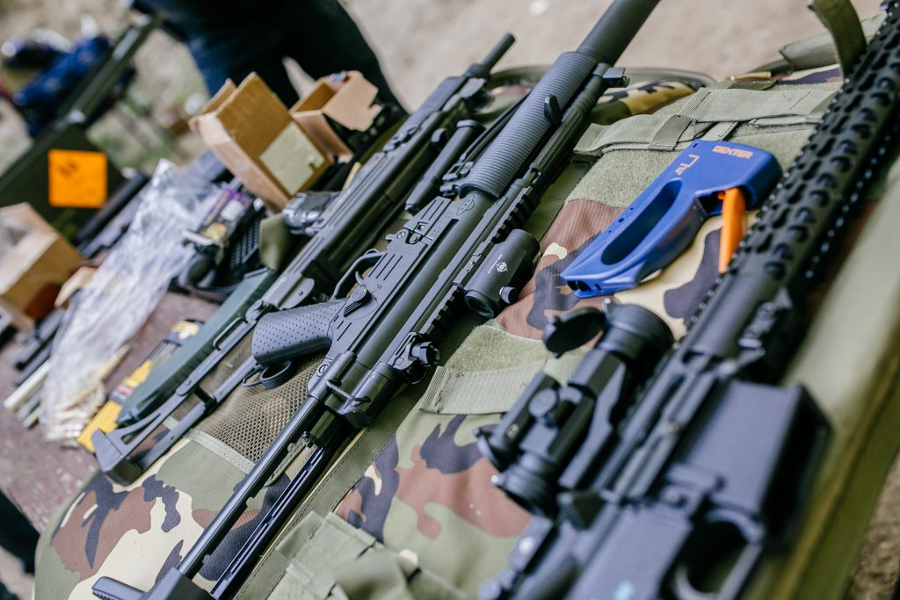 Take friends with you, together you will experience an extraordinary adventure. There are many other attractions: escape rooms where you will feel like real detectives, hilarious bubble football and of course city pub crawl with a local guide (unlimited drinks in the best pubs in town!). So just book your ticket and get ready for adventure of a lifetime!